Stressing about an upcoming move? Here are 5 Tips For Moving.
Check out our infographic below to help make your big move easier!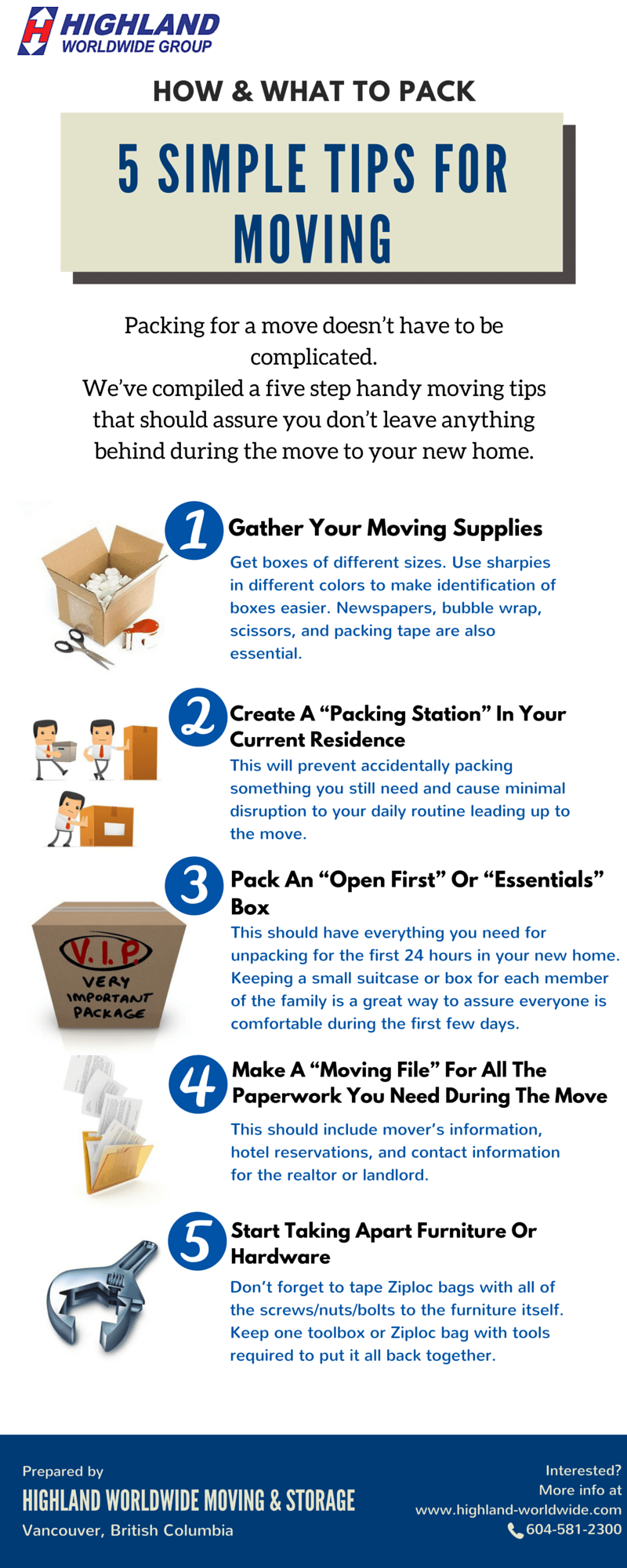 Additional Tips For Moving
Be Sure To Stack Boxes As You Label Them.
This assures that you won't find a whole pile of unpacked items in a room that you thought was finished on the day you move.
Remember, after the moving truck has been filled, take one last look in each room.
Give yourself peace of mind that each room is clean. Lock up for the last time, and then take the adventure to your new home!
Highland Worldwide is a family owned and operated local and long distance moving company with strong family values.
Ask our moving experts for more tips on how to efficiently and successfully pack up for any type of move. If you are looking for a professional moving company that can satisfy your needs, we've got the experience to get the job done.