Groupage
Container Service
You get additional security and faster transit times when you ship with Worldwide Overseas groupage container service. We load our own groupage containers, thereby guaranteeing you peace of mind.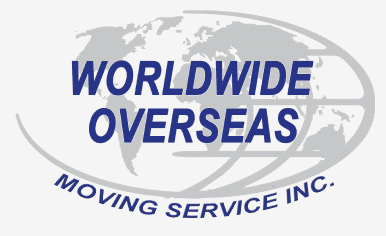 Groupage container international moving services in Vancouver
Worldwide Overseas Moving Service Inc., the international moving division of the Highland Worldwide Group, is one of the leading groupage container service providers in Western Canada. We offer regular groupage container service to and from the United Kingdom, Australia, New Zealand, South Africa and Europe.
International
door-to-door

services

One-stop solution to overseas moves
As expert international movers in Vancouver, we offer a start-to-finish solution that eases the complexities of relocating overseas. Worldwide Overseas Moving Service has the resources, infrastructure and local moving partners on the ground so you have a smooth transition no matter where in the world you land.
Your personal moving coordinator, who is backed by our vast network of international professional movers, will assist you throughout the entire process. Whether your move takes you to Paris, France; Beijing, China; or Sydney, Australia, we take you through the steps of creating a detailed inventory of your household goods. We also provide you with the necessary customs forms and documentation for your international move and coordinate the shipping and unpacking of your goods when they arrive at your new home.
The Worldwide Overseas groupage container service includes
Origin country services: Detailed inventory; prepping furniture for shipping; packing; crating; loading.
Destination country services: Delivery to residence; unloading; unpacking; disposal and recycling of packing and waste material.
Import custom clearance: Assistance in clearing goods on arrival at destination country.
Documents: Providing the necessary documents; assistance in completing forms and declarations.
For more information, call us today or fill out the online moving inquiry form. Worldwide Overseas Vancouver has the experience, expertise and resources to make your international groupage conatiner move smooth and efficient.