Sea Freight
International Moving
Regardless of your port of call, we offer cost-effective, customized solutions to ensure the smooth and safe transportation of your household goods to their final destination.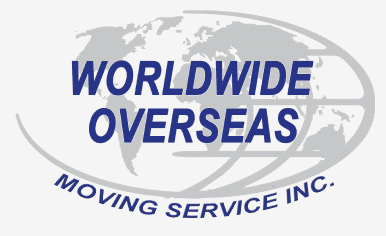 Overseas moving options suitable for your needs
Whether you need full container shipping, less than container load, or groupage container service, during your pre-move consultation we will review your needs and provide the most cost-effective method based on your requirement. Whatever the choice, Worldwide Overseas Moving Service's comprehensive international moving package will take care of all the details, ensuring your belongings arrive at your new home on time and on budget.
Exclusive full container service
If you choose full container shipping, you will have the exclusive use of a container. From a service and cost perspective, this could be the most viable method of shipping. The FCL method (also known as full container service) provides the fastest possible transit time between the origin and destination. See more >
Your household items are packed and loaded into the container right at your home. The container is then secured, and sent to the port for departure.
At the destination, one of our international partners will pick up the container from the port of entry, assist you in clearing customs, and arrange delivery to your new home. On delivery, your belongings will be placed in your home and, as per your instructions unpacked and set up. The crew will remove any packing material and waste for disposal once your delivery service is completed.
Groupage container service
Our groupage or shared container service offers a cost-effective alternative for shippers who may not require exclusive use of a full container.
You get the benefit and security of a containerized move but you only pay for the portion of the container you use. This is often more cost effective than full container shipping. We provide regular groupage container service to the U.K., Australia, New Zealand, the Far-East, Asia, South Africa and most parts of Europe. See more >
Your items are packed at your home and transported to our local customs-bonded warehouse for consolidation. Once loaded into our groupage container, they are forwarded to the Port of Vancouver. At the destination, the container is collected at the port of entry by our international partner and transported to their warehouse for deconsolidating. After clearing customs your shipment is released and delivered to your new residence.
Less than container load (LCL)
Less than container load (LCL) shipping may be the right solution for a smaller household using an international shipping route with less frequent traffic from the Port of Vancouver. In this case, we utilize the services of our trusted logistics partners to provide consolidated container service, ensuring your goods reach their destination safely. See more >
We pack your items at your home and then transport them to our warehouse to be included into a secure wooden crate. The crate is delivered to the third-party container service for consolidation and then transferred to the International Port of Vancouver. At the destination terminal your shipment is retrieved from the container, and then picked up by one of our international service partners, cleared by customs and delivered to your new home.
Our sea freight moving service includes
Origin country services: Detailed inventory; prepping furniture for shipping; packing; crating; loading.
Destination country services: Delivery to residence; unloading; unpacking; disposal and recycling of packing and waste material.
Import custom clearance: Assistance in clearing goods on arrival at destination country.
Documents: Providing the necessary documents; assistance in completing forms and declarations.
Call us today or fill out the online international moving inquiry form. Your moving consultant is here to answer questions about your upcoming move from Vancouver to an overseas country.